Craftsman vs Toro Lawn Mower: Let's have a look at both!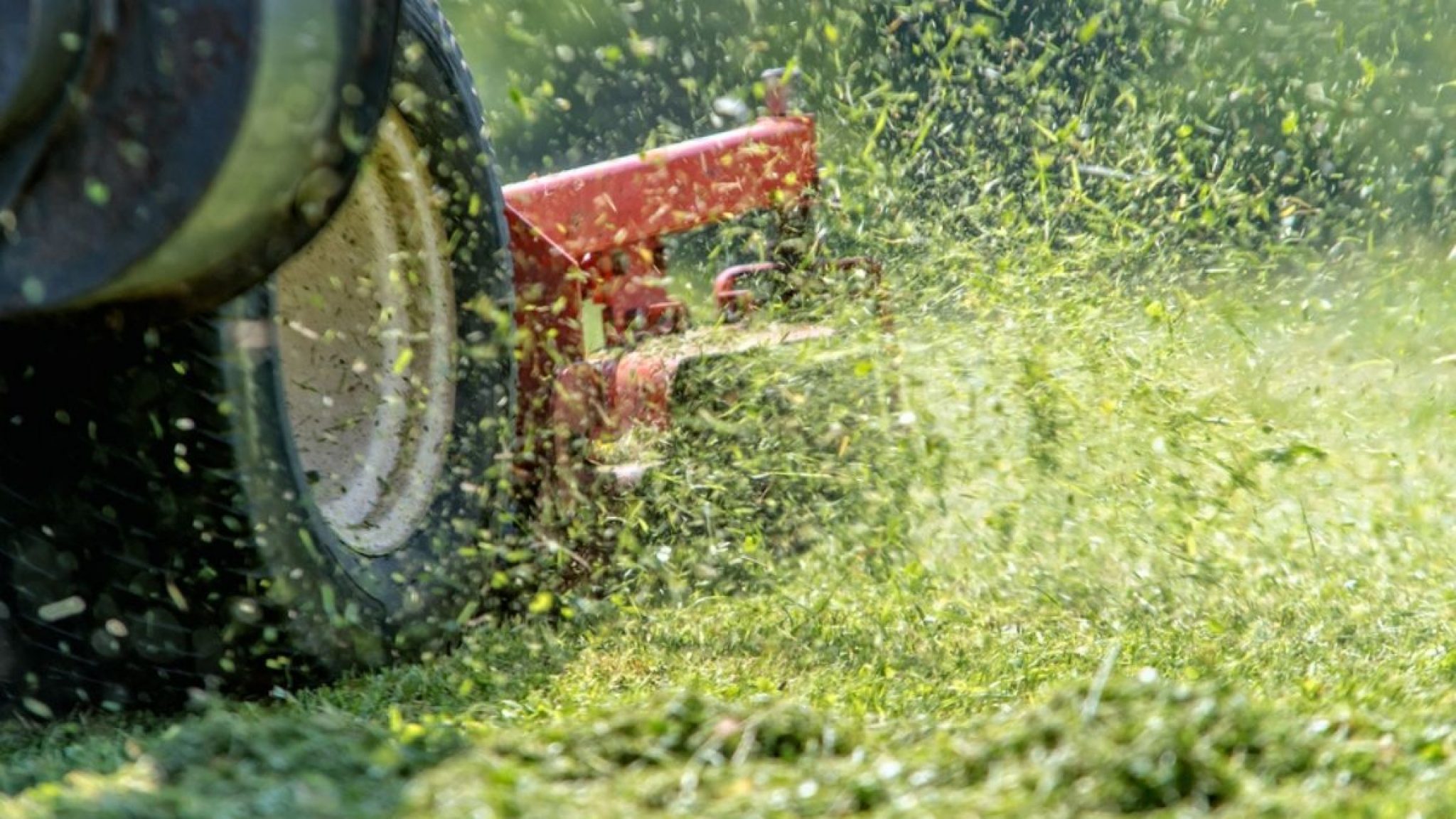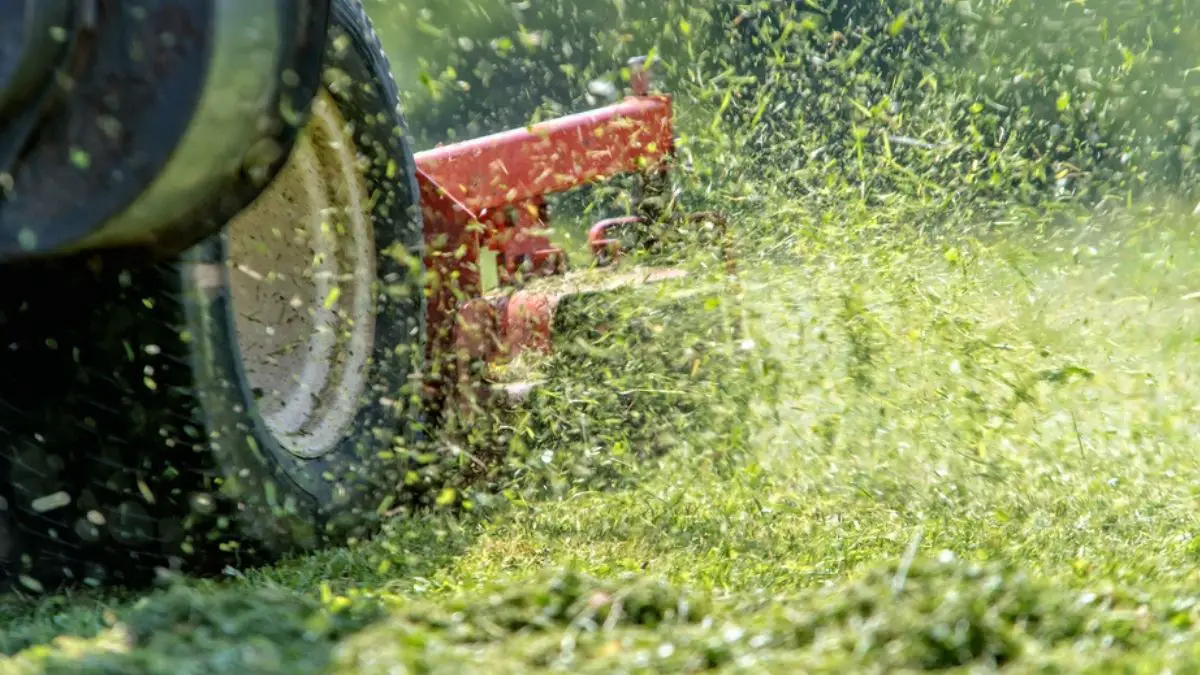 Everyone is picky when it comes to mowers. People do careful research about which mower is the best. After all, a good Lawn Mower is essential to make a beautiful lawn. There are many brands that manufacture Lawn Mowers. However, the most common comparison that happens is Craftsman vs Toro Lawn Mower. Here, we are also comparing them both and have also reached a conclusion that which one is better!
Just for you, we have also compared Toro and Craftsman with Honda Lawn Mowers.
So, stay with us if you want to know which Machine is better for You!
What is a Lawn Mower?
A Lawn Mower is a machine that is used to cut the lawn's grass. A mower does the following things:
Different types of machines are available in the market related to this work. The most famous ones are Toro, Craftsman, and Honda. Let's make a comparison first of Craftsman vs Toro Lawn Mower.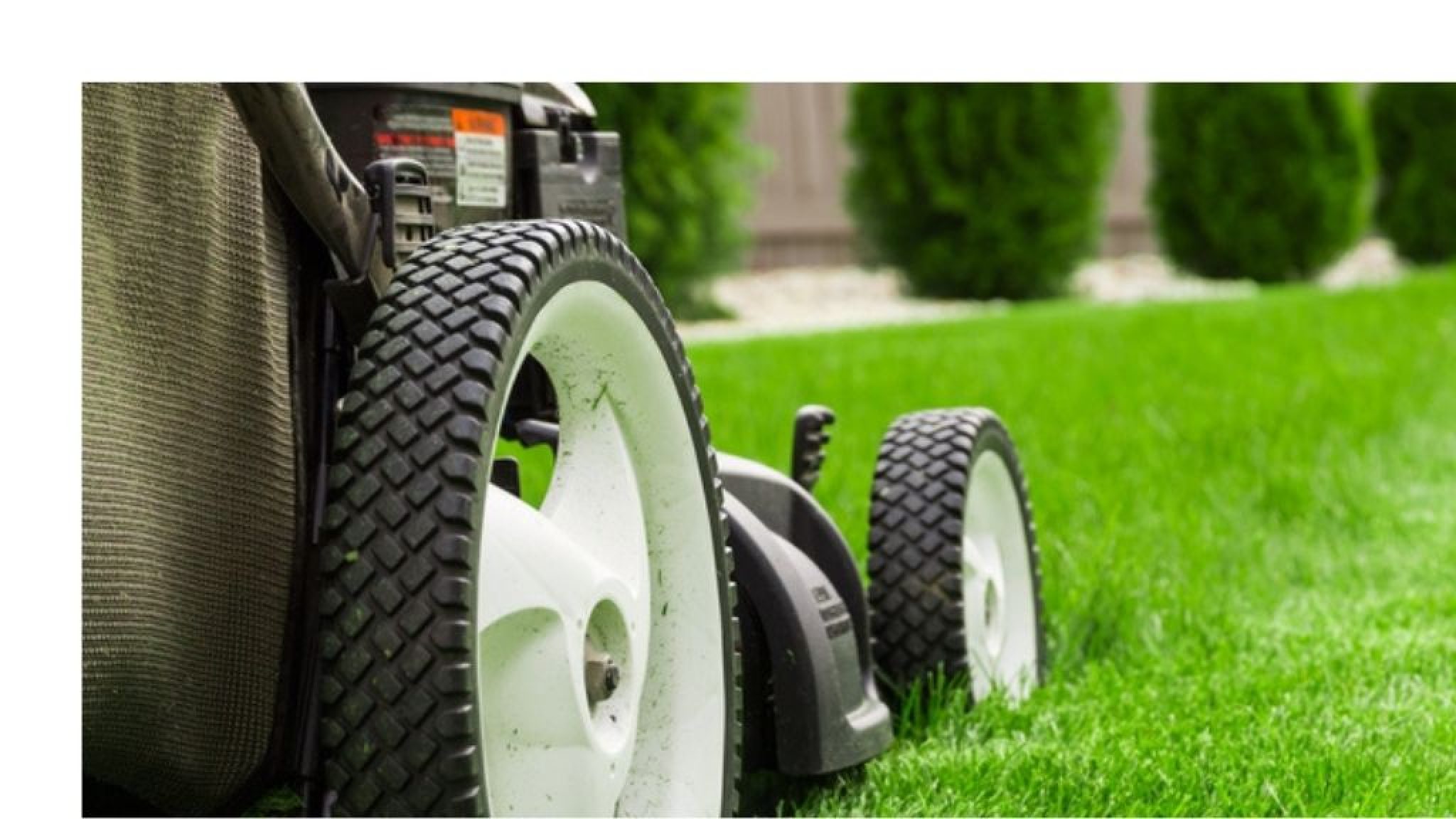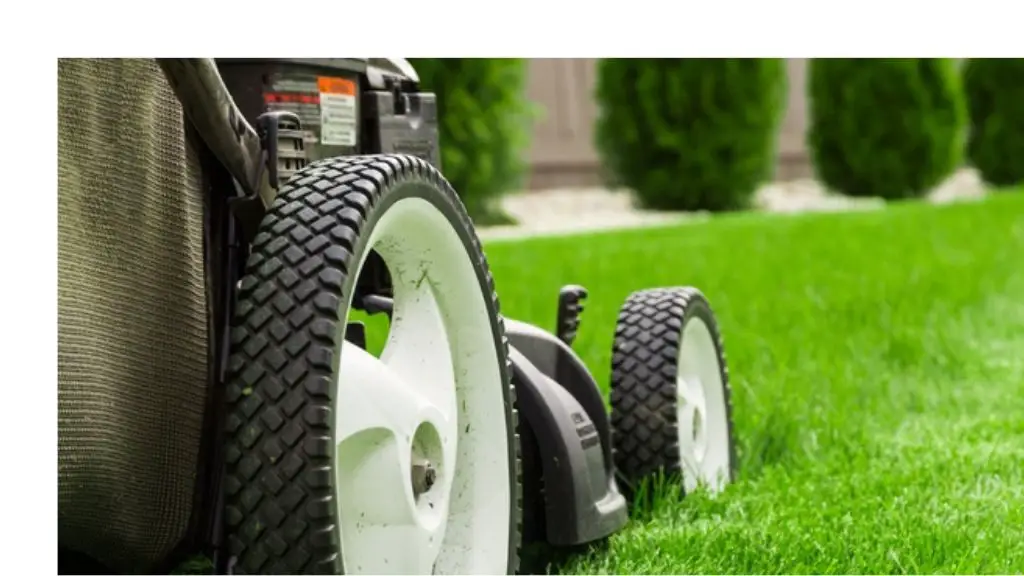 Craftsman vs Toro Lawn Mower
Before deciding the winner of the Craftsman vs Toro Lawn Mower comparison, it is essential to get an overview of both!
Craftsman Lawn Mower
Craftsman Lawn Mower is an American-based company that has been manufacturing different models of Lawn Mowers for decades. The company was established in 1927 and the first machine it prepared was an electric drill. In 1934, Craftsman launched its first-ever Lawn Mower and hasn't looked back since.
Let's take a look at different famous models:
Riding Mower with Mulching Kit
Have a look at this mower's features:
It is made in the USA and has many features. It quickly set the speed and go with 7-speed transmission.
Anyone can ride in it comfortably.
Its engine type is Briggs and Stratton.
Engine Horsepower is 17 ½ HP
CMXGNAM211702
The second model we are discussing is CMXGNAM211702 which is also known as Craftsman m250. Let's take a look at its features which makes them a good option:
Engine Brand: Honda (160 CC)
Have a look at the benefits it brings to the table:
This self-propellent craftsman mower is an excellent choice for small yards.
You can adjust the pace according to your requirement.
Its baggage is superb and it can easily collect the grasses without causing any air dust.
You can even adjust the length of the grass to be cut.
If you want our craftsman m250 review, then we recommend that if you have a small yard, then this might be the mower you need.
Walk-Behind Mowers
Let's take a look at what features this machine has:
It is available in both cordless or cord category.
It is a smooth cutter of grass
It is handy in dealing with bumps.
Zero Turn Lawn Mowers
Zero Lawn Mowers provides following benefits:
Steering is maximized in this which is great as you can mow lawn easily without actually damaging the mower itself or any obstacle.
You can ride in comfort with mid back seat if you are using this mower.
After discussing Craftsman Mowers, now it's time to discuss Toro Lawn Mowers.
Toro Lawn Mowers
Toro lawn mowers also come in a variety of models. It is an American-based company that gave its first model of Lawn Mower even before the Craftsman in 1924. Let's have a look at the most famous models:
ReelMaster Mowers
ReelMaster mower is an excellent choice to deal with the yard's grass. It is even known to cut St. Augustine grass (Which is a headache to cut from a simple mower). Its baggage feature is also excellent and its parts are easily washable. Check out the benefits ReelMaster Mowers provides:
Real Master mowers offer superior after-cut maintenance.
Maintenance is easy of this machine.
Setting it up this mower is easy.
It can deal with inclines in the yard properly.
It is commonly used in golf courses and other playing fields.
Toro 22″ Recycler Mower
It has excellent power and grass cutting capacity. It performs best whether you want grass' short trim or long trim. Toro Recycler has a 163 cc Briggs and Stratton Engine. Thus, this mower is a perfect choice for small and medium-sized yards. It has an all-wheel-drive self-propel system, which makes dealing with the slops easy for the mower.
Like other Toro mowers, 22″ Recycler also comes with a washout port where you can hook the hose and later clean up the parts. Blades are important to clean and with this, You can easily clean them.
22″ Toro mower weighs around 78 pounds and is considered a beast for small to medium-sized yards. Toro offers a 2-year coverage warranty for this mower, however, we assure you that this mower is not going anywhere. Moreover, Toro offers a 3-year warranty on its Briggs and Stratton engine.
Torro 22″ Recycler comes in two models:
Both have more or less the same features, however, 20332 is a little cheaper than 20353. Both have the collapsibility feature, thus, both can be stored easily.
Now, let's take a look at Recycler's cons. You may need to replace the belts of your 22″ recycler after just two years. Moreover, it also has a smaller motor than the other lawnmowers.
Toro TimeCutter
Toro TimeCutter is handy if you have a bigger yard. As the name suggests, this machine cuts the grass in a short span of time and you will have plenty of time left to do other chores. It cuts the time in half as compared to some other lawnmowers you may use. It has a 22.5 Hp motor which is better than other lawnmowers.
Let's have a look at the TimeCutter Pros:
TimeCutter has the Smart Speed Technology.
This Toro machine has a comfortable and hand-crafted seat.
It is durable and can be your mate for a longer period of time
If you have an acre or more land, then TimeCutter is the best thing you can buy for your yard.
Now, let's see its cons:
It is expensive as compared to other mowers or cutters.
It has smaller decks than the others, but still, it is an excellent machine to use.
Toro Lawn Mower Reviews
Toro Lawn Mowers are one of the famous lawnmowers in the world. Especially in America, these mowers are the go-to choice of yard owners. If you start traveling in the green areas of Pennsylvania, you will see beautiful yards, all with the toro mower standing tall. Majority of yard owners is the fan of this mower.
On ConsumerAffairs only, Toro has received more than 275 verified reviews. ConsumerAffairs is known to provide authentic reviews on its site. They don't just accept a random review, they make sure the person who is reviewing is real. They are very conscious of any automatic software-generated comments and confirm the contact information before accepting any review. On their site, it has a total of 3.8/5 rating and many positive reviews. Only a very few people have given one star. The majority has given either four or five stars.
Craftsman vs Toro lawn mower: Ending the Debate
People commonly ask is toro better than Craftsman. Well, both are excellent when it comes to mowing. Both are famous and widely purchased by yard owners. However, we give Toro Lawnmowers an edge over Craftsman. Toro is making mowers for decades now and they have mastered making the best mower. It is the best in the business when it comes to dealing with the grass. Not only does Toro Mowers get the job done efficiently, but they also do it in a short span of time than the others.
Moreover, Toro lawn Mowers parts are easily replaceable and readily available unlike Craftsman or any other Lawn Mowers. They also offer a better warranty option and their products usually last longer than the rest of the mowers.
Also, toro's have excellent customer service and their team is ready to assist you.
Now, after deciding the winner of the Craftsman vs Toro Lawn Mower debate, let's jump onto the second most searched comparison- Toro vs Honda Lawn Mower.
Toro vs Honda Lawn Mower
Both are famous brands in the world of mowers. Honda is a Japanese multinational company that makes almost all types of equipment. It was founded by engineer Soichiro Honda in 1949. The company first manufactured bikes, but with time it also started manufacturing other equipment including Lawn Mowers. Let's take a look at the features, pros, and cons of Hona Lawn Mower.
Lawn Mowers are of high quality that display Japanese excellence. You will experience the following things when you use Honda Lawn Mower:
Its throttle controls can be adjusted easily.
Its components are durable and last longer than regular mowers.
It is easy to use, for example, cruise control.
Honda Lawn Mowers are available in both gas and electric models.
The motors are highly efficient and support the overall structure and function.
It has some demerits as well which are:
It is expensive equipment to buy.
Honda Lawn Mowers are heavy and bulky.
Toro is an American company founded in 1914. Since it was founded, it has always developed machines related to agriculture, farms, and gardens. Toro launched its first-ever Lawn Mower in 1924. At first, their Lawn Mowers were used only in golf courses. Then in 1948, the company started manufacturing mowers for domestic gardens or yards.
Although we have discussed its pros in detail, let's take a bird's eye view again which will make the comparison with Honda Lawn Mowers easy:
Toro mowers have stood the test of time and they have proved their worth.
Toro has manufactured dozens of diverse mowers' models (88 in total).
Equipment requires low maintenance and is easy to deal with.
Now it's time for a table:
| | | |
| --- | --- | --- |
| Features | Honda Lawn Mower | Toro Lawn Mower |
| Origin | It is a Japanese based manufacturing company that makes a wide range of machines | Toro is an American-based company that has been in the farm business for decades. |
| Power | Typically, it is available in 170 CC. | Power ranges between 150 CC to 190 CC. |
| Handle | Handling is similar to cruise control transmission | Handling has a personal pace system quality. |
| Warranty | Up to 2 years. | Three-year "Guaranteed to start" warranty with two years coverage warranty. |
| Safety system | Roto-stop safety system. | Basic Heavy shell design system. |
| Cost | Honda is expensive than Toro. | Toro is cost-efficient as compared to Honda. |
Toro is a winner as it has many models of both electric and gas-powered mowers than Honda. You can select from a wide range of machines according to your needs. Honda has very few models of electric mowers. So, if you want an electric mower, then we suggest you go for Toro.
Moreover, if we look at the handling, then Toro is also the winner here. Hona Lawn Mowers has a handling system similar to cruise control that you can see in their cars. However, Toro has a unique handling feature which is a personal space system. This system has sensors attached to it that control or adjusts how fast the speed should be.
In addition to this, the warranty system is better in Toro. It provides a three-year engine warranty and a two-year full coverage warranty. Honda Lawn Mowers warranties are different of different models. However, a general estimate is that Honda offers a 24-month warranty.
Also, Both companies have different reputations. Honda is famous for making cars and motorbikes while Toro is famous for their farming equipment. This is also the reason that people who do farming, gardening, and maintains lawns of sports fields use Toro as this brand is specifically for them.
One of the most important aspects that declare the winner is cost. Toro is less expensive as compared to Honda. Honda parts' are expensive and can give you a little headache as far as Cleaning, and oiling is concerned. Toro, on the other hand, is less costly and its maintenance is easy as well. So, considering all these points, the winner of the Toro vs Honda Lawn Mower debate is Toro Lawn Mower.
After this debate, let's move on to another most searched comparison: Craftsman vs Honda Lawn Mower.
Craftsman vs Honda Lawn Mower
Both are very good at the job of cutting grass. However, when we compare both brands, it gets really difficult to choose a clear winner here. Both have their own benefits and limitations in doing their function.
Craftsman is cheaper than the Honda Lawn Mower. But Honda is better at maintenance and durability. When you use Honda, you only have to replace the blades, and the rest works smoothly. Craftsman mowers, on the other hand, require more maintenance. So, which one is a winner depends upon you. If you want to save money, then Craftsman mowers are the winners. If you want to work less on maintenance, then Honda Mowers are the winners.
Final Words
In this article, we discussed Craftsman vs Toro Lawn Mower comparison. Both are highly efficient in what they do. Both cut grass with precision and according to your requirements. However, Toro Lawn Mower is better than Craftsman Mowers due to the extra advantages Toro offers. Toro gets the job done quickly which saves precious time. Moreover, the maintenance of Toro is less and easy. On top of that, their parts are easily replaceable and their customer service is exquisite. Due to all these benefits, we have come to the conclusion that Toro is better than Craftsman.
What is your take on Toro vs Other lawn Mowers comparison? Do share your opinion in the comment section!
FAQs
Is Toro better than Craftsman?
Yes, Toro is better than Craftsman if you want to mow your lawn. Both are good but Toro provides extra benefits such as a better warranty system, easily replaceable parts, better customer service, and time-saving quality.
Are Toro and Craftsman mowers the same?
No, Toro and craftsman mowers are not the same. Both are manufactured by different countries, consist of different features, and provides different warranties.
Are Craftsman good lawn mowers?
Yes, Craftsman models are good lawnmowers. They are cheaper than the Toro and Honda and are excellent for small yards. However, many believe that Honda and Toro are better than them. But that does not mean Craftsman is not worth buying. It is excellent in many aspects and can be a good addition to take care of your lawn.
What is the most reliable brand of Lawn Mower?
It is hard to say which is the most reliable brand. Toro, Craftsman, and Honda are the famous ones. Different people prefer different models. However, the best among these is Toro Lawn Mower. We have discussed in detail its extra advantages in the article!
Related Topics: